In order to provide you with the finest quality treatments, Katie Victoria only uses world class products to leave you with a treatment you'll want to experience again and again.  Some of the more popular products Katie Victoria uses include: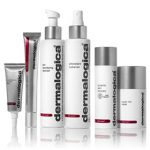 Dermalogica – Using their unique Face Mapping® skin analysis to decode your skin zone by zone, you'll be provided you with expert advice and results.  Dermalogica is the number one choice of skin care professionals worldwide, sold in over 80 countries and prescribed more often than any other product available, meaning their products are genuinely best-in-class.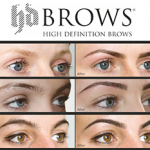 HD Brows – With an eyebrow treatment that's tailored specifically to you using a comprehensive seven step process, HD Brows starts with an in-depth consultation in which the size, shape and look you desire is discussed.  A custom-blended colour is applied and then Katie uses a specialised brow mapping formula using a combination of hair removal techniques to achieve it.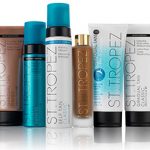 St Tropez Tan – St Tropez Tan is the UK's leading tanning brand, described as the go-to product range for anyone looking to achieve the perfect year-round glow.  Whether you're after a quick-fix tan, or are looking for a longer lasting, healthy-looking glow, your tanning product will be selected according to your skin tone, and you'll be delighted with the results.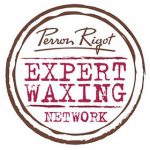 Perron Rigot – Natural depilatory waxes, such as the Perron Rigot range, help look after your skin and can be the precursor to many other treatments offered by Katie Victoria.  Why not combine a waxing treatment with a Dermalogica skin care treatment, or a fabulous manicure?  Whatever you choose, you'll be looking (and feeling) the business!
Shellac CND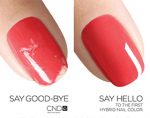 – The Shellac CND Power PolishTM is a modern technology that combines the ease of polish with the performance of gels.  It's hard wearing, long lasting and looks fantastic!  It's a kind of UV nail polish that has taken the world by storm because of great the results look and how long it lasts without chipping or needing additional coats.
OPI – OPI's hand, foot and nail care products are sold in over 100 countries worldwide and are the last word in quality nail polish!  OPI's products are the ultimate accessory, relied upon by professionals and customers for their breathtaking colours and award-winning nail treatments and lacquers.